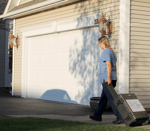 Just like every other industry during the COVID-19 pandemic, healthcare pivoted to virtual care – away from brick-and-mortar facilities for the safety of their patients. While this movement toward virtual healthcare was born out of necessity, it also became the catalyst for both doctor and patient to experience the high level of care that could come through telemedicine.
At the same time, companies began to experience what experts had been saying for years — that the use of telemedicine could dramatically cut healthcare costs for businesses.
According to the US News & World Report, the average cost for a telemedicine visit is around $45, while the average cost for an in-person visit is around $125. This number increases dramatically when you compare the option of a telehealth visit versus an emergency room or urgent care visit.
Healthcare costs skyrocket when a patient requires minor medical attention but needs to use an urgent care facility or the ER, because they are outside of normal business hours and need a quick response.
In the 1970s, physicians began developing the idea for urgent care facilities. The only option for medical care outside of a planned appointment within regular business hours was going to the ER, one of the costliest ways to receive medical care.
There was a need for same-day, non-emergency care with better hours and walk-in availability, and so urgent care facilities were created to fill this missing gap in care. Today there are nearly 7,100 urgent care centers in the US, and they see about 160 million patient visits each year.
Costs of Urgent Care
Today, there is an urgent care popping up on every corner. While they create better options for patients than an ER visit, the pandemic has shown us that there is a better, more cost-effective choice for people who have non-emergency health issues.
In-person visits can require patients to see specialists for each individual medical condition, many times requiring follow-up appointments with different providers. This consistently drives up the cost of medical care.
While urgent care clinics are less expensive than an ER visit, virtual healthcare is an easily accessible, much more cost-effective option than a drive to an urgent care facility. Telemedicine has been developed and in place for many years now, and the pandemic has pushed the effectiveness of this form of healthcare into the forefront of medical care for patients who may have previously chosen an urgent care facility.
According to the American Council on Science and Health, one hospital reported that it saves $86.64 every time a patient uses telemedicine instead of an in-person visit to the ER or urgent care.
Many of the financial problems in our healthcare system come from after-hour medical visits, repetitive doctor's visits, expensive insurance policies, and barriers to accessible healthcare. Telemedicine is a proven alternative to the financial waste in the healthcare system by breaking down the cost of brick-and-mortar care and creating direct access to 24/7 medical care. Virtual healthcare is the most cost-effective urgent care available to patients.
Telemedicine cuts a company's healthcare costs
When a company has a virtual health option in its benefits package, the average savings for a company per single employee annually is $300 according to the AMA, and for a family of four, that number rises to $1,000 per year.
The cost of healthcare benefits can be one of the top two to three expenses for many companies. Cutting down on healthcare expenses through implementing a virtual healthcare option is a wise choice for any business.
Additionally, studies show that patients have the same, or better, health outcomes with virtual care as those who receive face-to-face care at a brick-and-mortar facility.
So adding virtual healthcare increases the standard of care for your employees leading to a healthier workforce with less absenteeism, less time off for doctor's appointments, and greater accessibility to preventative care to catch major health issues early. The bottom line, telemedicine both reduces healthcare costs, creating less financial burden for employers while creating healthy, stable employees.
How Virtual Doctors and Mobile Healthcare Reduce Costs
Telemedicine creates accessibility to medical care providers very quickly and easily. With this strategy, employees get treatment fast and help curb future healthcare visits, which in turn helps curb future healthcare costs.
Telemedicine many times can help a patient avoid a visit to a doctor's office, an urgent care facility, or the ER. Because telemedicine provides this cost-saving alternative, this means that employers are able to negotiate lower premiums as employees become a lower risk for insurers.
As well, with easier access to preventative care and wellness benefits, there is a greater ability to identify employee risk factors and help advise employees in preventative care of those risk factors. This is a huge benefit because 70% of employer healthcare expenses come from preventable conditions, lifestyle-related illnesses such as heart disease, diabetes, lung cancer, and illnesses associated with obesity, hypertension, or colon cancer.
Increasingly, the telemedicine industry is developing into many different home-health options created to continue to cut out driving to multiple specialists, paying more for after-hours care, and creating a fast, accessible option for immediate medical diagnosis to get illnesses treated quickly and do not turn into a bigger health issue. EZaccessMD is leading the way in bringing telemedicine and urgent care directly to your employees' homes to remove unnecessary healthcare costs.
EZaccessMD drastically reduces brick-and-mortar healthcare costs
EZaccessMD offers comprehensive, convenient telemedicine and urgent care that comes right to a patient's doorstep. Patients can consult with a doctor in minutes and receive on-site assessment and diagnostics in under 2 hours at an affordable rate.
EzaccessMD can help your business implement a telemedicine healthcare benefit for your employees and reduce healthcare costs for your company. Employees get the medical benefits they need, and employers get the opportunity to give a great benefit to their workforce while making sure their company continues to financially thrive.