One Place and SIA Group Partner with EZaccessMD to Bring Mobile Health Services to Employees' Homes
April 5th, 2022- National Employee Benefits Day. Otherwise known as an opportunity for employers to put benefits centerstage and infuse innovation into their benefit offerings. Could there be a better time to share a recent success story? Here is how one organization used EZaccessMD to improve the lives of their employees.
One Place, a non-profit organization dedicated to providing resources for children, recently brought the at-home healthcare benefit from EZaccessMD to its employees. The new health benefit gives One Place employees access to 24/7/365 telemedicine and at-home testing and imaging services to broaden their access to healthcare.
One Place strives to improve the lives of children and families by connecting them with high-quality resources for childcare, early education, and child abuse prevention and intervention. EZaccessMD provides a simple and accessible way for One Place employees to spend more time helping children and less time worrying about access to fast and reliable healthcare.
Brandon Mills, an insurance broker with SIA Group, headquartered in Jacksonville, NC, brought EZaccessMD to the attention of Buffy Farmer, Chief People Officer at One Place.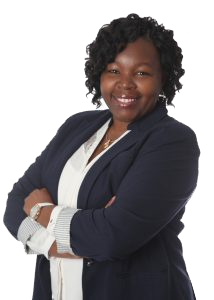 "After learning about EZaccessMD's telemedicine benefits and options, we immediately added it as a part of our open enrollment benefit package for our employees," said Farmer. "EZ offered the best service for our employees. Within the past two years, we had to pivot and conform to new inventive ways of operating. EZ was affordable and offered unique services for our employees. Our employees and families having access to care in their homes, or the workplace was a win for all."
Employees have shared that the new service has made healthcare for themselves and their families easy and helpful. One employee said "The number one reason I used EZ is because it was at no cost to me. I liked that the tech came to my home. I felt comfortable having EZ make a home visit as it's a reputable company and it vets their employees." A second employee shared that "I am living in a house of men who don't think they need to go to a doctor. I was tired of asking them to go, so I called and had them come to us. I called on an early Thursday afternoon and they were at the house within two hours!"
The pandemic has led to an increase in popularity of telemedicine services over the last year, but EZaccessMD has been on the forefront of mobile healthcare since 2016, serving as the nation's first in-home mobile healthcare service. The organization is dedicated to making healthcare as easy and accessible as possible, eliminating common barriers like out-of-pocket expenses, travel, and office hours.
"Knowing how One Place supports its community, it's a rewarding feeling to help its employees by providing an unparalleled level of healthcare experience, while also saving One Place the cost of expensive medical claims," said Caleb Fort, President of EZaccessMD North Carolina. "It's a win-win that's also key to hiring and workforce retention."
EZaccessMD is the only provider in the nation to offer both tele-consults with a U.S. Board Certified Physician and an in-person diagnosis option. If determined necessary by the physician, skilled mobile technicians are dispatched and most arrive to patients' homes in just a few hours to perform tests, ultrasounds, and x-rays at no additional cost to the patient. EZaccessMD patients, and their family members, have access to over 80% of urgent care services through this innovative health benefit.